read all General Interest
Out of India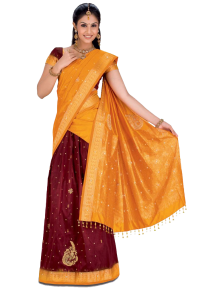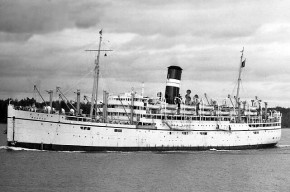 My interest in the subject of the British Raj and the subsequent Indian Partition was piqued by the excellent Channel 4 drama series, "Indian Summers". What a wonderful way to introduce the subject. This most excellent dramatisation was set against the backdrop of late British rule in India, a turbulent time of change and turning point in history. On the surface, it would appear that events in these distant and exotic lands have little to do with our corner of Scotland, but even in our comparatively isolated community, well before the advent of the modern A9, affect us they did. For us, back home in the UK, it meant a new wave of migration from our territories in the far-flung reaches of the British Empire.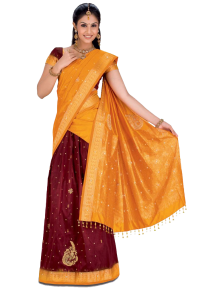 Close ties between the British and Indians / Pakistanis go back a long way, with many having served in the British Army. Encouraged by our Government, in order to address Britain's post-war labour shortages, they began arriving in the UK in large numbers shortly after Pakistan was formed and India gained independence in 1947, although there were a number of people from India living the UK even in the earlier years. More than 60,000 arrived before 1955, many of whom worked in factories, whilst others opened corner shops. Indeed, the Pakistani corner shop is now an integrated feature of British culture. The flow of immigrants from this part of the world peaked between 1965 and 1972.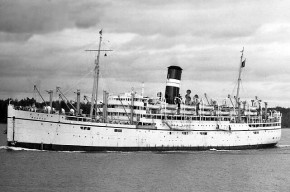 One such family that found roots in our community is that of Mr Zafar Ali, proprietor of Buckie Furniture. This is his story set against a backdrop of the upheaval of world events. The story starts around 150 years ago. Taking control from the British East India Company, the British crown took over the rule of the sub-continent of India in 1858 when it became part of its Empire.
This entitled Indians to apply for British passports and travel to the UK. Queen Victoria was proclaimed the Empress of India in 1876 and passports were issued under the name of "The Indian Empire". Early in 1947 the British Prime Minister, Atlee, announced that Britain would leave India no later than June 1948, after which India descended into civil war. The eventual withdrawal of the British in 1947 was preceded by bloody religious conflicts. In the Punjab Province alone it is estimated that up to two million people were killed in the riots. The new viceroy, Lord Mountbatten, concluded that peace could only be achieved by dividing up the country of India. Consequently, a solution was devised which became known as "Partition", where India was divided into separate countries. The emergence of Pakistan in August 1947 is recognised as a major political achievement.
It resulted mainly from the efforts of one man, Mohammed Ali Jinnah. The United Nations High Commissioner for Refugees (UNHCR) estimates fourteen million Hindus, Sikhs and Muslims were displaced during Partition making it the largest mass migration in human history. Indeed, Zafar says that his own grandparents were caught up in it when, to escape religious persecution, they fled to Pakistan to a village named Slaimpur. Eventually his grandfather was to become the Vice Lord Provost of the village, a position of importance in the local community.
Zafar's father, known as Nemat was born into this boiling cauldron of events. His is a fascinating story, which starts in earnest when he was aged 14. This was when an "uncle", actually a close family friend, returned to Pakistan to visit, having migrated to the UK in the 1930s, having finally ended up in our part of the world.
In Scotland he had prospered and had opened a drapers and grocery shop in Lossiemouth. Nemat begged to be allowed to return to the UK with his uncle for a holiday. Believing themselves safe in the knowledge that it was unachievable, the family agreed on the understanding that he raised the money for his own travel fare. Juggling several jobs at once, for the next few weeks Nemat hardly slept and was on the brink of exhaustion when, to everyone's amazement, he finally achieved his goal. Before he left, Nemat was married.
When they arrived in the UK, war had broken out which meant that their passports had to be handed in to the Home Office, meaning that Nemat's "holiday" was forcibly extended. Little did he know at the time that he would not return to Pakistan for 28 years. Zafar can recall accounts of how, in those difficult times, his uncle and father supplemented their income through rationing and selling silk stockings to the Americans. This entrepreneurial spirit and the ethic of hard work was to be exhibited many times in the coming years. It was handed down like a legacy throughout the family. Zafar also recalls many stories of the difficulties his father encountered when he first arrived here in the north of Scotland.
Not speaking the language, nor understanding the Scottish culture, its customs, its food, its religion, its climate and its people, getting started was hard. Zafar tells how Nemat never forgot those that helped him out through those difficult times and was happy to repay past kindnesses whenever he found himself in a position to do so.
At first, in the austere times of post-war Britain, Nemat sold clothes door-to-door. In his favour, he offered credit and got his stock of bright and interesting clothes from China and India. With hard work and ingenuity he quickly built up a loyal clientele. He also held sales of clothes in various halls and hotels from Stonehaven to Inverness. Four years after leaving Pakistan, Nemat had saved up enough money to pay his wife's fare from Pakistan to Scotland.
Two years after they were re-united, Zafar arrived, followed in succession by five sisters. He was also joined by his younger brother, Shoulat, who sold clothes from Burnett and Forbes in Nairn, which is still a men's and ladies' clothes shop. Before long, Nemat found himself in a position to start opening shops, which he did in Buckie, Nairn, Elgin and even Aberdeen. But his flair and imagination knew no bounds and did not stop there. With other family members he expanded into the restaurant trade opening restaurants in Buckie and Elgin.
They achieved 5 European food and drink award and increased their Masterchef 4 award to a 5*. Nemat also bought the Ballerina Dance Hall in Nairn in around 1984/85, without fully understanding its previous function. They turned it into a market which sold anything and everything. The family then went into the furniture business, which Zafar still runs from Buckie with one of his sisters and brothers-in-law.
As Zafar grew up, he became part of the family business. He recalls with fondness his father's zeal and appetite for work, offering an example of when his father persuaded him into opening their grocery shop on Christmas morning for "a couple of hours". They found themselves overwhelmed with customers and stayed open for six hours. Thus, Christmas Day opening was established for years to come. Taking me out onto the main shopping street in Buckie, outside his furniture shop, Zafar proudly points out a great many of the properties that his family have run businesses from.
Zafar met his wife, Robina, at a family wedding in Dundee. They have two sons and a daughter, who are all studying hard or have gained various qualifications. Zafar last visited Pakistan many years ago when he was just eighteen, when he made an interesting observation: Heathrow airport was mostly populated by Asians, whilst Lahore airport was full of Americans and British. Indeed, his impression was correct, for it is a matter of record that a significant number of Punjabi migrants found work at Heathrow. The 2011 census shows over 1.1 million people of Pakistani origin now live in the UK, with a current estimate of 21,000 in Scotland, mostly in Glasgow. This makes them Scotland's largest non-white ethnic group. They continue to make a significant contribution to British society through politics, entertainment, culture, the economy and sport. Influential British Pakistani politicians include: Sadiq Khan (Mayor of London & Shadow Lord Chancellor), Sajid Javid (Secretary of State for Culture, Media & Sport), Mohammed Sarwar (former Labour MP for Glasgow Central and first British Pakistani MP) and Sayeeda Hussain, Baroness Warsi (Conservative minister without portfolio and former member of the cabinet).