read all Restaurant Reviews
The Drouthy Cobbler, Elgin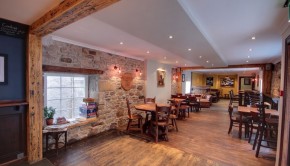 Whether you are looking for a relaxing coffee or a special night out the Drouthy covers all bases. The Traditional built 'Tavern'esk' gives you that friendly feeling. Warm and rustically pleasing, you relax as soon as you arrive.
The Drouthy has a great selection of local beers, ciders and spirits, the lunch and dinner menus have a continental appeal, something different and extremely appetising!
A cosmopolitan mix of all walks of life make the Drouthy an interesting place to gather with friends and family. I guarantee you will meet up with someone you haven't met for a while.
An amazing afternoon or evening enjoyed by all who frequent this delightful cafe and lounge bar!