read all Business Features
The next generation of Curves has arrived!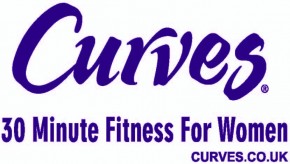 Local women now have the chance to experience a superior Curves workout at Curves Nairn with the arrival of our next generation state-of-the art equipment. The circuit has been redesigned to improve form and resistance and achieve better results.
Curves is famous for its Fitness Programme - a 30-minute Circuit with a Coach, that works every major muscle group with strength-training, cardio and stretching. Our Body Basic circuit classes have added further variation to our members' workouts with a focus on arms, legs and core.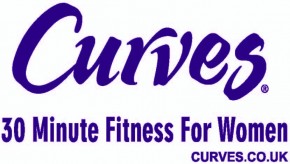 We invite local women to come and try the new equipment and our classes for themselves at our Open House beginning 9th March- 11th March 2015. We will have special offers including no service fee for the first 25 new and returning members.
"Everyone at Curves Nairn is looking forward to introducing community members to the new equipment at our Club and providing information on how Curves can help you achieve your health and wellness goals," said Curves owner Morven Surmon. "Whether it is losing weight, increasing fitness and strength, or simply maintaining a healthy lifestyle - we can offer solutions to women of all ages and fitness levels.
Heather has lost 112 pounds and 73 inches at Curves Nairn and is enjoying her new fitter and healthier lifestyle.
Morven said that the reason for Curves' success is the practical approach to women's diet and fitness that's perfectly in keeping with the modern woman's busy schedule — combined with a supportive club environment. We invite women of all shapes, sizes and ages to lose weight, become stronger and reach their health goals at Curves.
About Curves
With thousands of locations worldwide, Curves is the world's largest fitness franchise exclusive to women. The Curves Circuit offers a complete workout in just 30 minutes that includes strength training to protect and increase muscle, cardio to burn fat and strengthen the heart and lungs and stretching to promote flexibility. While being monitored by a Curves Coach, members progress through a series of hydraulic-resistance machines that are designed to work every major muscle group.
CurvesSmart, a state-of-the-art personal coaching system, helps keep members on track by providing customised instant feedback and progress reports detailing muscles worked, calories burned, and more. It motivates and increases the challenges on an ongoing basis.
Backed by extensive research, Curves Complete has been shown to reduce fat, increase lean muscle, boost metabolism and help dieters lose weight and maintain weight loss. Each Curves Complete Coach has completed a certification programme developed in conjunction with Cleveland Clinic, (http://my.clevelandclinic.org) one of the top rated hospitals in the world.
The Curves Complete Meal Plan is a three-phased personalised, customisable meal plan that encourages lean proteins, healthy fats, fibre and 'good' complex carbohydrates.
Coaching is at the heart of the programme. Curves Complete participants meet weekly with their Curves Complete Coach to receive a convenient, easy to follow plan, including food choices for each meal and snack, exercise goals, water and vitamin goals and a 'daily dose' of motivation goals.
Most clubs now offer both CurvesSmart and Curves Complete.
For further information: Curves Nairn 01667 452737 or feel free to pop in anytime for a visit.